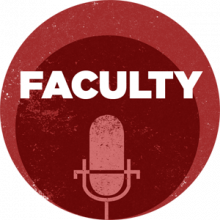 At the beginning of the Fall 2011 semester, we met with all of the new faculty hires in the College of Arts and Sciences. This series of podcasts introduces them and their research interests. Francis Musoni is an assistant professor in the Department of History. Musoni's area of focus is African history, particularly addressing mobility and migration in southern Africa. Currently, Musoni researches the movement of illegal migrants from Zimbabwe to South Africa.
This podcast was produced by Christina Buckner.
This work is licensed under a
Creative Commons Attribution-NonCommercial-ShareAlike 3.0 Unported License
.