By Richard LeComte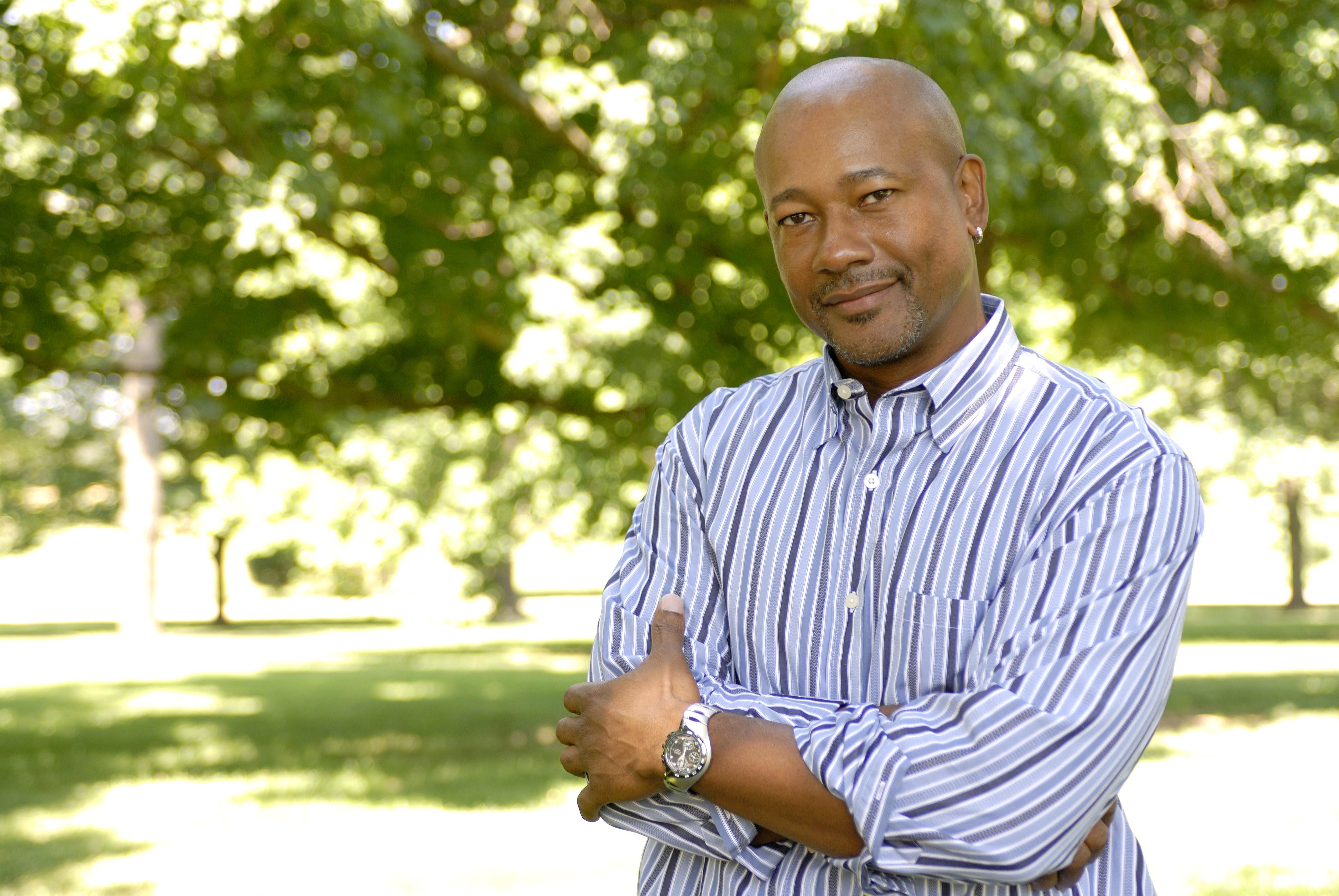 A new Africana Saturday School begins this weekend at the historic downtown Lyric Theatre & Cultural Arts Center at 9 a.m. Saturday, Feb. 22.
The Saturday School will be a series of double lectures given once a month through May. The theme for spring 2020 is "New Visions for Black Men: From Maleness to Manhood." Events start at 9 a.m. and are free to the public.
Frank X Walker, organizer of the event and poet and University of Kentucky English professor in the College of Arts & Sciences, will kick off the series with a talk and reading titled "Honor Thy Mother & Father: Making the Case for a New Vision." UK faculty participating in the series include Derrick White and Gerald Smith, both UK history professors as well as members of the UK Black Graduate and Professional Students Association. 
Walker's goal for the project is to leverage the collective resources at UK and his network of friends and associates to establish an academic program at the Lyric Theatre that simulates lectures on college campuses.
 "I'd love to see a permanent relationship between universities and the East End in a venue like the Lyric," Walker said. "This spring's series will utilize resources and faculty from the University of Kentucky, Kentucky State University, Spalding University and the University of Louisville."
Cosponsors of the events are: University of Kentucky College of Arts & Sciences, UK College of Arts & Sciences Year of Equity, Creed Center at Kentucky State University, Third World Press, UK Graduate School Diversity and Inclusion Office, and the UK Black Graduate and Professional Students Association.
Series Schedule:
March 28: "Melanated Matriculation: A Panel Discussion" with Chesmore Montique, Ph.D. candidate in counseling psychology; Jonathan Davies, medical student; Manielle Workman, doctoral student in electrical engineering;  and Brian Hamilton (moderator), doctoral student in educational leadership studies; and "Black Consciousness as a Criminal Enterprise" by Ricky Jones, chair of Pan African Studies at the University of Louisville. 
April 25: "Do you: Developing Black Masculinity in Racist Spaces," with Steven Kniffley, Afrocentric psychologist, Spalding University; and "You LOOK Just Like Yo Daddy: Fatherhood as a Vision and Social Determinant of BMoC" with David Cozart. fatherhood expert.
May 16: "Blood, Sweat, & Tears: Race, Manhood, and American Sports" with Derrick White, UK professor of history; and "One and Done: Academics vs. Athletics" with Gerald Smith, UK professor of history.