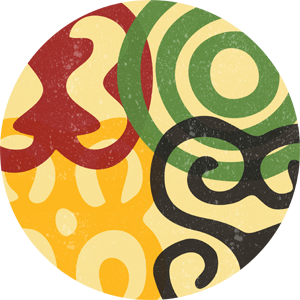 Welcome to the Program in African American and Africana Studies (AAAS). AAAS scholars study African people and people of African descent around the globe, from Kentucky to Kenya. We teach and discover the history, culture, politics, and conditions of black people across space and time. 
AAAS at UK began with a single History course in 1969. That year, the Black Student Union began a successful years-long campaign for more courses in Black Studies. Over time, we grew into the African American Research and Studies Program, founded by Professor of Sociology Emerita Doris Wilkerson, and now we are the Program in African American and Africana Studies, housed within the College of Arts and Sciences.
We are now excited to offer major program of study, so that students are able to earn a B.A. in AAAS. We also offer an undergraduate minor that can be combined with any degree across the University of Kentucky. Our students open a world of possibility when they take our courses; our graduates work in government, business, nonprofits, the arts, law, and medicine. In today's rapidly diversifying, global economy, a background in AAAS gives students an edge in understanding cultural and structural forces across the globe.
Our thirty-plus affiliated faculty are world-class scholars in their disciplines. Their teaching has been recognized with numerous accolades and they have earned research funding from the National Endowment for the Humanities, the Ford Foundation, the Fulbright Program, the Kentucky Foundation for Women, and others.
Finally, we hold a number of events on campus and partner with departments across the University. We have organized an annual Black Women's Conference since 1995, with each year's focus changing to explore a different theme faced by black women in the past and present. We encourage you to like our Facebook Page to keep up with the rich programming we offer.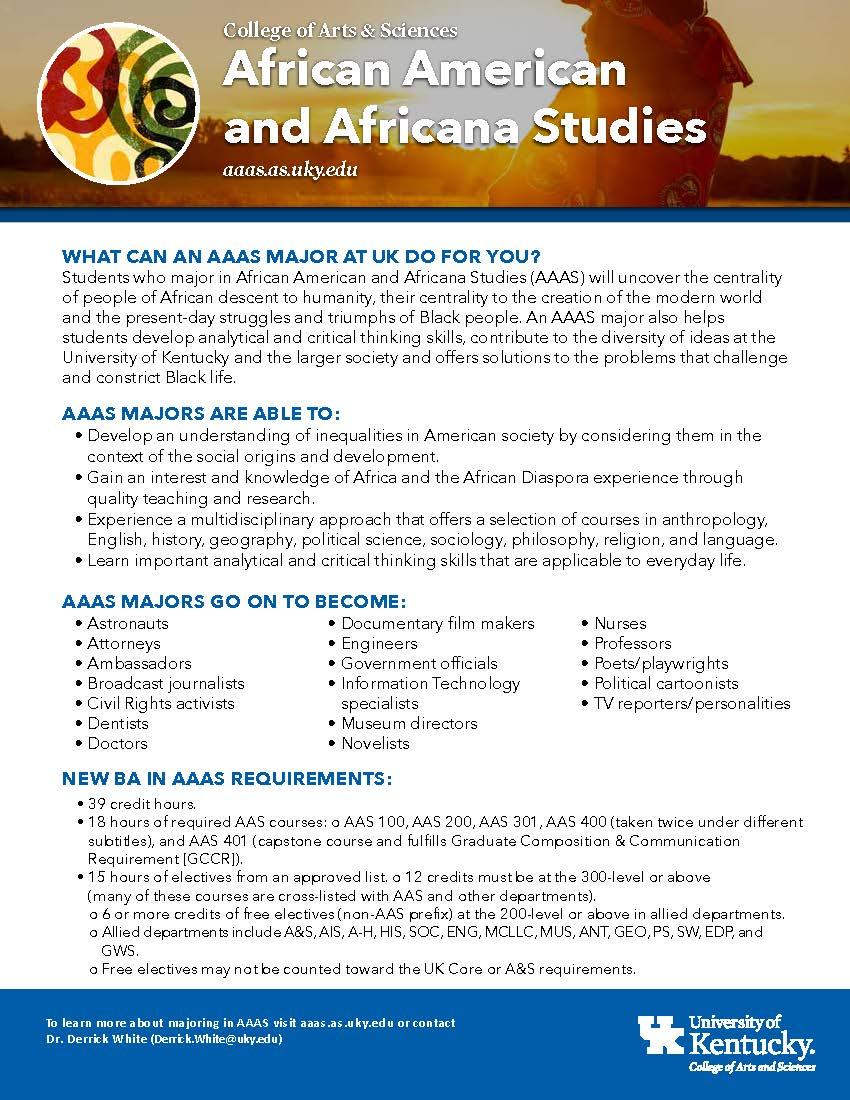 AAAS Major:
AAAS Minor:
Course and Major/Minor Requirements:
Additional Information: