During some recent fieldwork doing forest biogeomorphology with colleagues in the Czech Republic, the idea of biogeomorphic equivalents came up. A biogeomorphic ecosystem engineer organism has a biogeomorphic equivalent if another species can potentially do the same biogeomorphic job. For example, bacteria that consume iron are important agents of weathering. There exist numerous species of iron-eating microbes, so if one is eliminated for whatever reason, another takes its place. Thus these Fe-processing bacteria have biogeomorphic equivalents.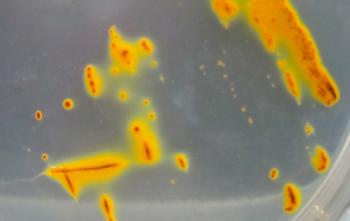 Acidophilous iron-oxidizing bacteria (USGS photo).
On the other hand, there exists no biogeomorphic equivalent for the stream-damming effects of beavers. The disappearance of Castor canadensis from a landscape means the loss of their biogeomorphic effects, as no other organism (save humans, of course), dams up streams.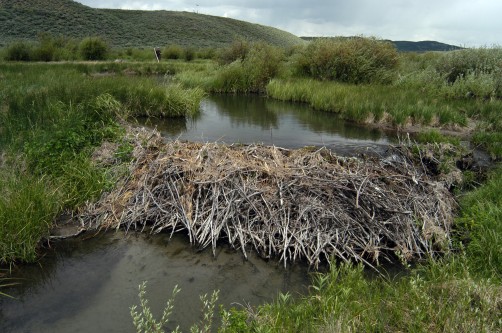 Wyoming beaver dam (photo: Wildlife Conservation Society).